Neosurf
Voucher
Pay by cash on thousands
of websites
Thousands of websites
accept neosurf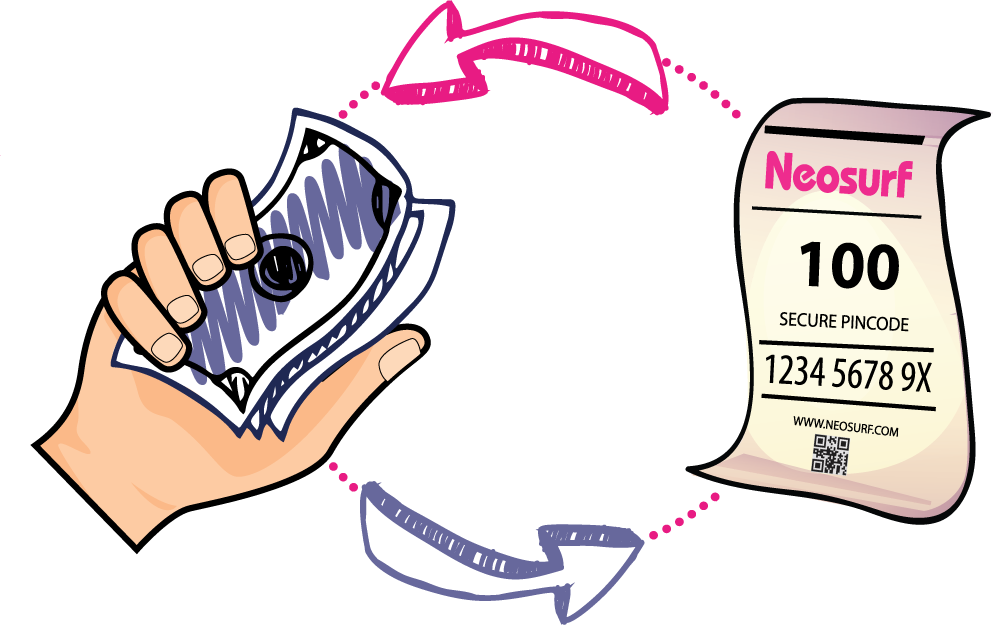 Buy Neosurf there. You can choose between various amounts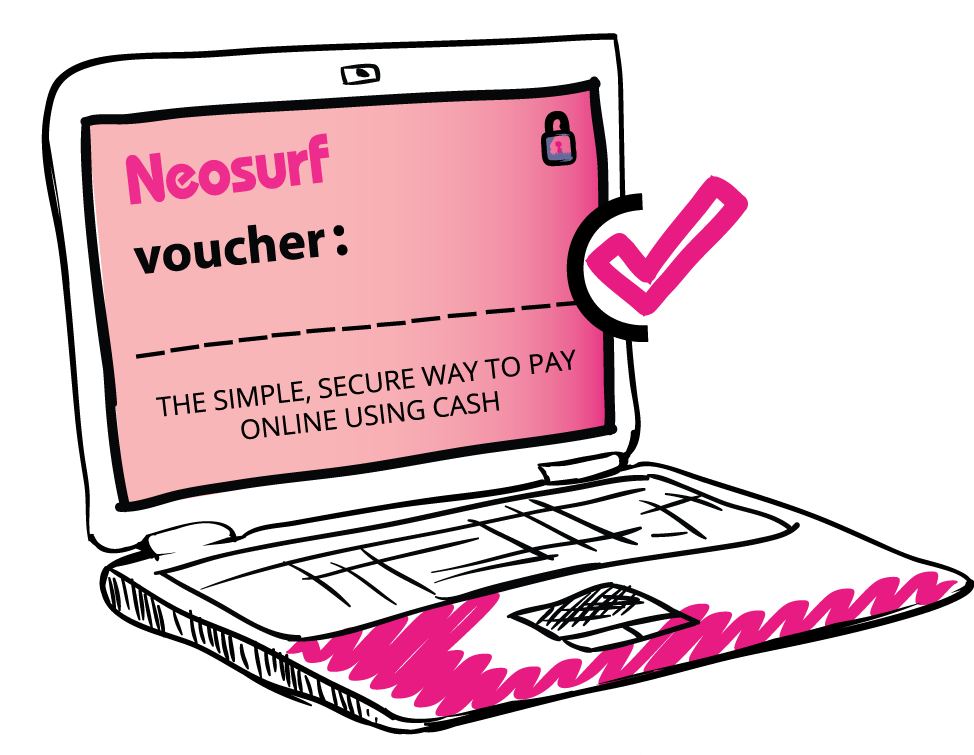 Pay on thousands of online sites by entering your 10 digit pin code
Pay without a bank account or credit card
with

Neosurf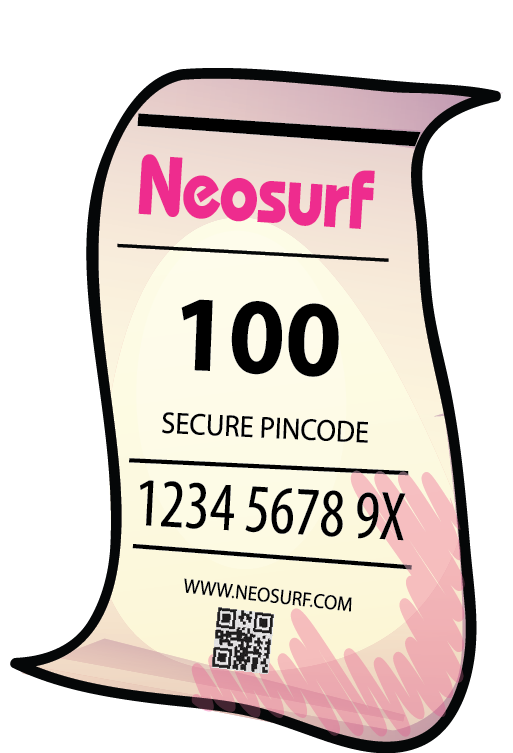 PAY BY CASH ONLINE FOR FREE
The local solution that allows you to pay in cash online
Pay on thousands of websites
Select Neosurf at the checkout and pay instantly using your secure pin code
KEEP CONTROL OF YOUR PAYMENT
Neosurf vouchers are available all over the world in a range of values & currencies
Your privacy protected
No need to provide your bank, credit card or personal information
Find
Neosurf

retailers in
your local area
Neosurf

enables millions of Internet users to pay and play online
What is Neosurf Voucher?
Neosurf Voucher allows you to pay by cash online, using a printed ticket with a secure pin code.
You can therefore pay privately on the internet, without going through your bank account or disclosing your personal information.
Neosurf Vouchers are available for various amounts and in several currencies.
How to use Neosurf Voucher?
After buying your Neosurf Voucher from your local reseller, go to your favourite website and choose "Neosurf" during the checkout.
Simply enter the Neosurf pin code to complete the transaction.
How to use Neosurf Voucher in Italy?
Take this card to the cashier and pay the value you require

You will receive a voucher showing your secure 10 character Neosurf PIN Code

Go to your chosen website to spend your voucher, you will need your account details to complete the transaction

Or you can add the voucher to your myNeosurf account to spend later
Who can use Neosurf Voucher?
Anyone can buy and use Neosurf Vouchers as they are sold in more than 50 countries around the world.
Whether you are an online games player, a poker or casino professional or simply want to buy from Amazon, Neosurf Voucher is for you.
Why use Neosurf Voucher?
Because we are very concerned about the security of your funds and the confidentiality of your identity on the internet, the Neosurf Voucher is the solution that allows you to pay by cash on thousands of websites without giving any banking or personal information.
Want to know more? Visit our FAQs