myNeosurf
Account
Your personal account with you at all times
Thousands of websites
accept neosurf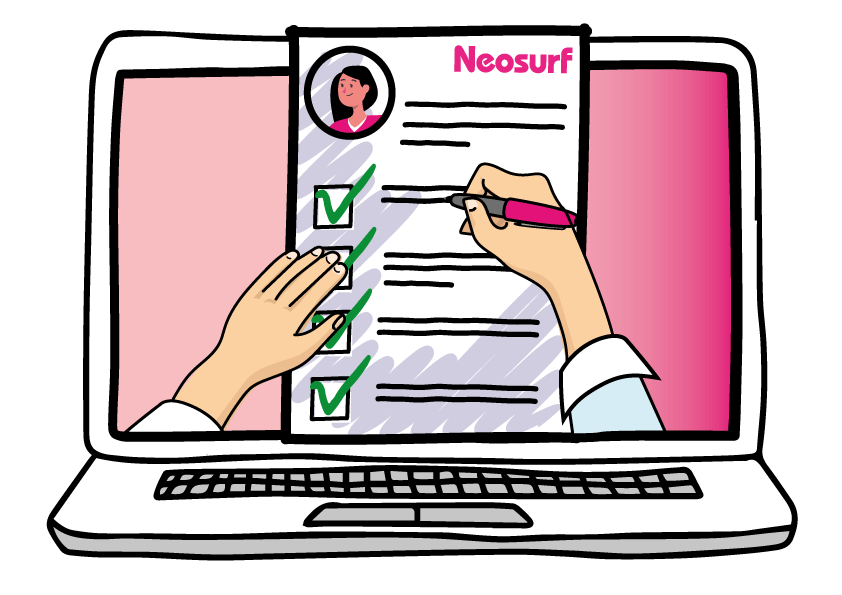 Open your myNeosurf Account for free. Get your Personal Neosurf Pin code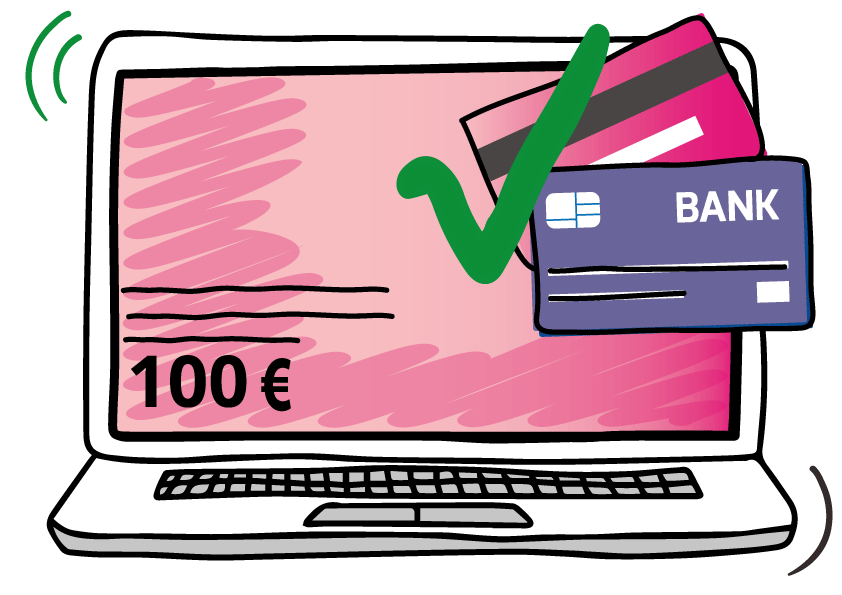 Fund your account with Neosurf Voucher, and more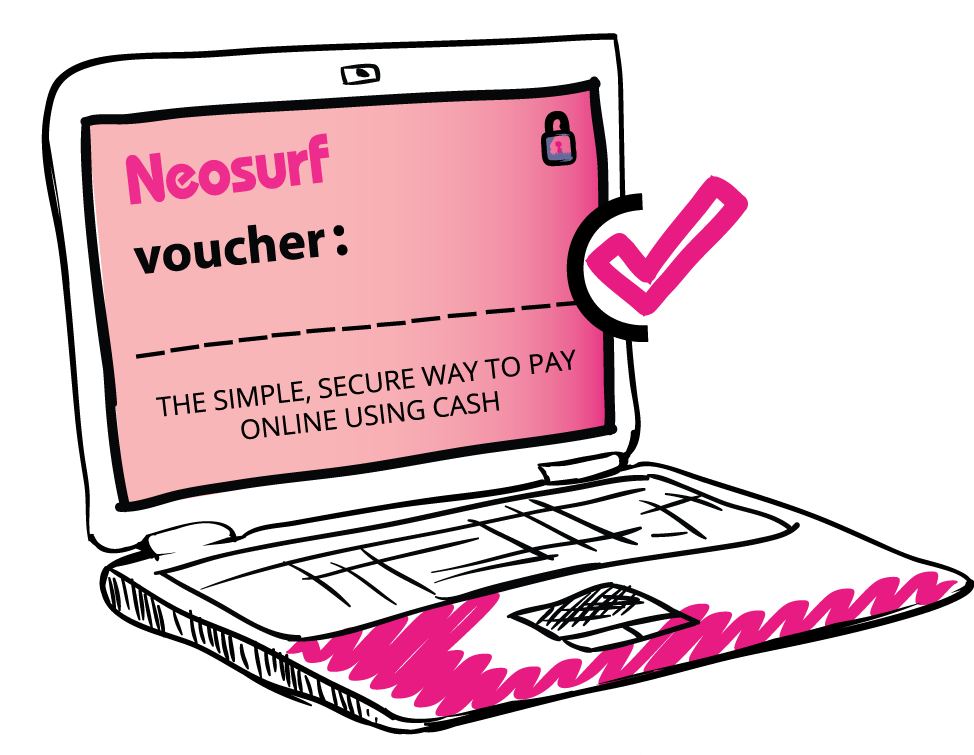 Pay on thousands of online sites by entering your 10 digit Neosurf Personal Pin code
Open your myNeosurf Account
and get a Personal Neosurf PIN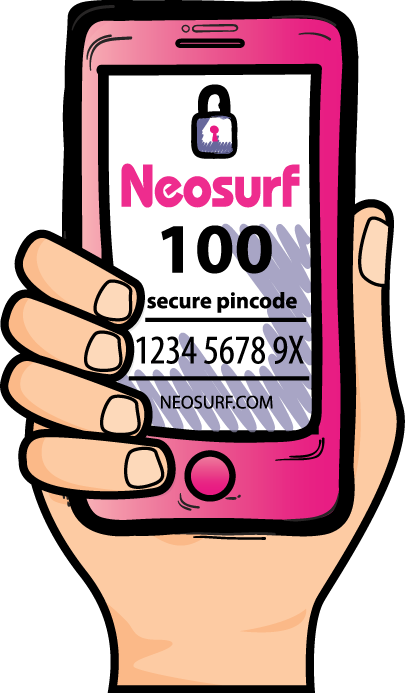 Simple, Safe & Secure
Manage and secure your funds in a few clicks
TOP-UP YOUR ACCOUNT online 24/7
And pay with your unique Neosurf Pin code
Multi Currency - Multi Deposit Methods
Deposit your currency instantly by cash, bank transfer or crypto-currency
Thousands of websites accept Neosurf
Pay instantly at thousands of merchants online
myNeosurf Account is available
on desktop & smartphone
Neosurf

enables millions of Internet users to pay and play online
What is the difference between Neosurf Voucher and myNeosurf Account?
The Neosurf Voucher is a ticket that you can find and buy at a point of sale with cash. The pin code is printed on the ticket and allows you to pay online.
The myNeosurf Account is an electronic money account that allows you to pay online using your unique Neosurf Personal Pin code.
The account gives you the possibility, among other things, to deposit several Neosurf vouchers but it also accepts a deposit by credit card, bank transfer and crypto-currencies.
How to deposit and spend money securely with my myNeosurf Account?
Using myNeosurf Account is simple and secure. You just need to fund your account by Neosurf vouchers, bank transfer or cryptocurrency.
Your balance is related to your unique Neosurf Personal Pin code that you can use to pay online at all our merchants without giving any personal information.
Who can open a myNeosurf Account?
Everyone over the age of 18 can open and use a myNeosurf Account within minutes.
For large transactions and in order to protect the funds of its customers, Neosurf has set up procedures where in some cases registration will require the verification of your identity.  
Why use myNeosurf Account?
Because we are very concerned about the security of your funds and the confidentiality of your identity on the internet, the myNeosurf Account is the solution that allows you to pay on thousands of websites without giving any banking or personal information.
Want to know more? Visit our FAQs